Chertsey
Chertsey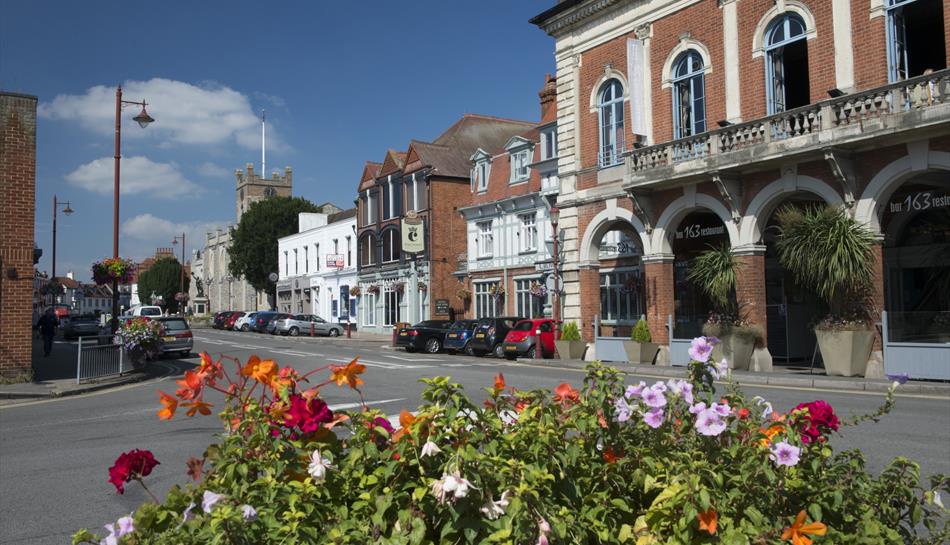 About
The historical town of Chertsey has a number of listed buildings including the Cedars, home to Chertsey Museum. Other attractions include Thorpe Park, JB Waterski – the UK's leading wakeboard and watersports resort, St Ann's Hill (a protected monument), Chertsey Meads and the Great Cockcrow miniature steam railway in nearby Lyne.
You can also visit Chertsey Abbey, the first of its kind in the county, founded in 666AD. Archaeological remains show the area was inhabited long before this. The Abbey was immensely wealthy and powerful and at the height of its power the Abbot controlled over 50,000 acres of land in Surrey plus houses in London and Cardigan Priory in South Wales.
The Abbey was ransacked by Vikings in 871 when the Abbot and 90 monks were killed. After the Dissolution of the Monasteries, Chertsey continued to thrive as a market town and, in the 17th and 18th centuries, a busy coaching town. In the 18th and 19th centuries it became an important centre for clock making, as well as having a bell foundry and a separate iron foundry.
© 2011 Chertsey Taxis. All rights reserved
Minicabs Chertsey, Taxi Chertsey, Taxi Chertsey to Heathrow, Taxi Chertsey to Gatwick, Taxi in Chertsey and ottershaw
Cabs Chertsey, Minicabs Chertsey, Chertsey Taxis,